Hoops or studs? Multitiered or chandelier? Metallic or gems? When it comes to choosing the right pair of earrings, the choices can be overwhelming. We have a wonderful selection at Gentry.

Elongated Face

If you have an elongated face like Tia Mowry, choose the following shapes:
Triangular Face
If your face shape is triangular like Reese Witherspoon, choose the following shapes:
Oval Face
When you have a round or oval face, you're in luck! You can wear almost any earring style. 
Choose the following shapes: 
What does it mean to find the right touch to complete an outfit? To us, we know it's the magical moment when you strike the right balance of color, mood, and balance to make an outfit shine. It's a perfect blend of style and magic.
Our latest arrivals to the gen+ry collection embody the deep connection of purpose behind a look. Each frame per second of potential that forms within a look. We bring you versatile jewelry every week that is hand selected and curated with love. Every week we select pieces with the one goal in mind: To deliver moments happy of happy that you can wear into the world.
Start here by browsing the latest in jewelry we've added to Gentry!
We are having way too much fun in the office this morning. Here is a little Ivan Gough to spread FRIDAY cheer!
We are happy to introduce Jyoti! She runs this week's featured blog
Style Delights
. We love her blog because
 y
ou will find a lots of
'How To'
posts and shopping tips on getting the expensive celebrity look for less in
'Style For Less'
features.
What is your blog about? Style-Delights is about the practical aspect of style and fashion, and how everyday women (like me) can realistically translate couture fashion and latest trends in their wardrobes. I see countless fashion blogs and magazines where the fashion and pictures are gorgeous, but in real life, pulling that look is very tricky! 
Who/What is your style inspiration? My style is influenced by the timeless chic elements of fashion. I adore the grace and sophistication of Audrey Hepburn, Grace Kelly, Kate Middleton, the playfulness of Blake Lively and Jennifer Aniston, and the gorgeous simplicity of Angelina Jolie. But most importantly I love the style that works with my body and personality. If I have to describe my style in couple of words, it would be - Gloss with Substance!
Your favorite stores?-
 Ann Taylor, LOFT, J Crew, Forever 21, Zappos and ASOS. I love to bargain hunt for designer stuff, but buy only what I can afford.
Is there an outfit you can never get tired of?
- Skinny jeans, a crisp button down and flats!
If you could live anywhere in the world, where would it be?- That would be Sequim - a small town in Washington State, where they grow lavender, breathe mountain fresh air and smile at strangers!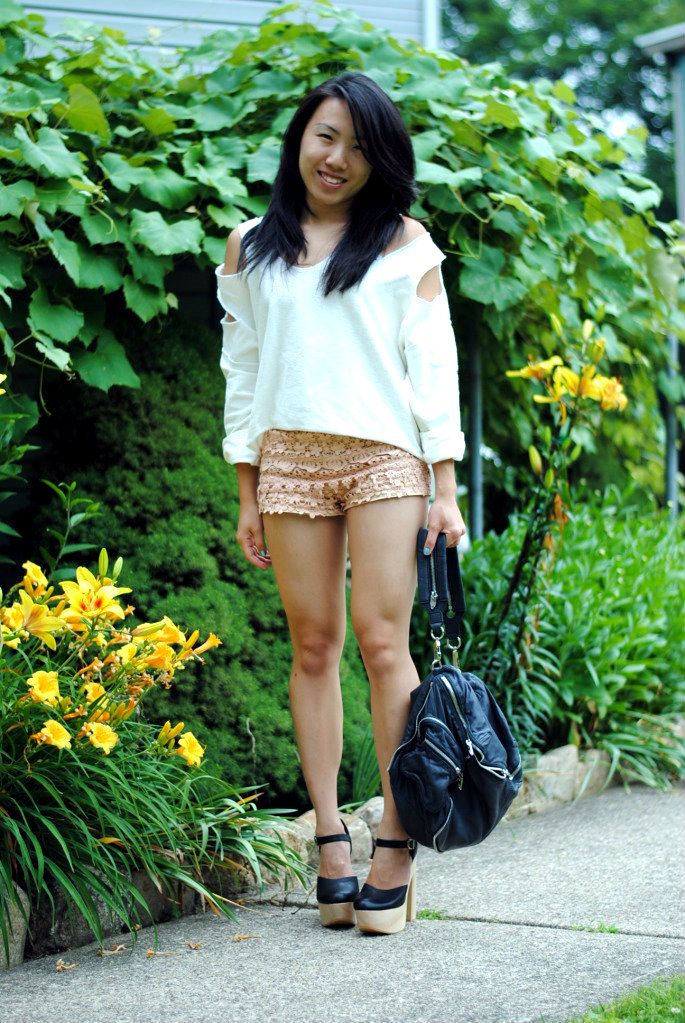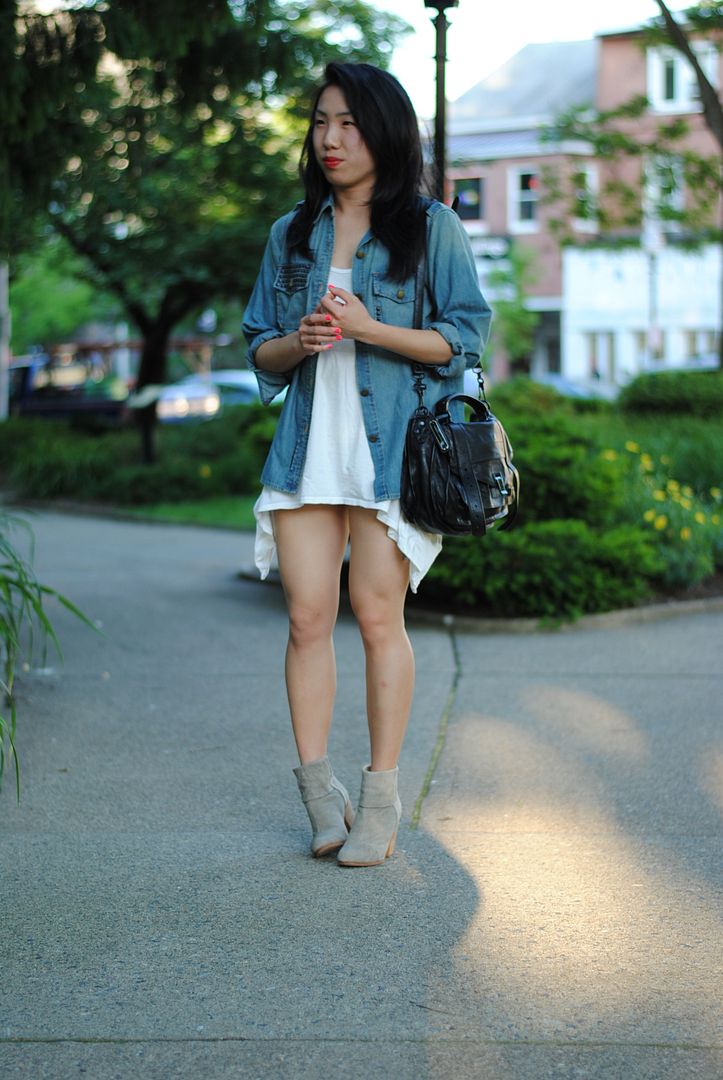 Vivian is the simple chic lady behind the blog, myblissisthisway. What do we love about her? Well for one, she knows how to pair unique accessories with simple everyday pieces. Her style is simple but chic. Vivian does a great job making neutrals interesting, too. Check out those awesome taupe lace shorts! 
Go say hi to Vivian! 
Layered bracelets have been the rage this past Spring/Summer. Take a look at layered necklaces! Now that the weather has cooled a bit, you don't have to worry about a hot neck with ice white and crystal necklaces!